Newest PCBA and Sounds good speaker 4ohm 3w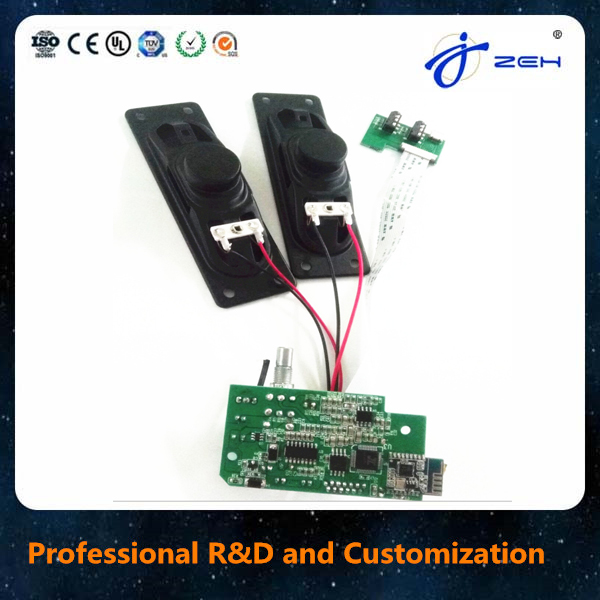 Newest PCBA and Sounds good speaker 4ohm 3w

Loudspeaker is a transducer that converts electrical signals into acoustic signals. The performance of loudspeakers has a great influence on sound quality. The speaker is one of the weakest components in the audio equipment, and in the case of acoustics, it is the most important component. There are various types of speakers, and the prices vary widely. Audio energy is emitted by electromagnetic, piezoelectric or electrostatic effects that vibrate the paper basin or diaphragm and resonate with the surrounding air. According to its own technology and equipment, our company from PCBA research and development, to the speaker, wire rod and the packaging research and development and design, production as a whole to achieve the win-win product, at the same time provide more solutions to support and service for you.
PCBA design is an important stage in design, it is a very creative design phase, is also a very complicated problem, it involves the designer's knowledge, experience, inspiration and imagination, etc. The design includes design requirement analysis, system function analysis and schematic design. This stage is mainly from the analysis of demand, determine the product function and performance needed overall object (system), decided to technology system, realizes the product function and performance to the image of technology system, and carries on the preliminary evaluation and optimization of technology system. According to the requirements of the design task, the designer USES his knowledge and experience to select a reasonable technical system and designs the principle solution to meet the design requirements.